The world is a noisy place and that includes the spaces we share at work. With open plan and collaborative environments on the rise, getting a little peace and quiet is increasingly difficult. Our blog post on ways to make your cubicle quieter was a big hit, and this graphic may explain why: A lack of 'sound privacy' is the biggest frustration of office dwellers across the board, meaning a lot of people are looking for ways to cut the noise. The graph also indicates that those in cubicles are bothered more than those in open spaces, perhaps because the
illusion
of privacy makes noise that much more frustrating. If you're one of the disgruntled (or sit next to someone who is), read our original post on soundproofing your cubicle and check out these additional tips for securing some peace and quiet:
Use dedicated quiet space. 
Some companies build designated 'work sanctuaries' right into the office layout, but in a pinch you can use an empty conference or meeting room (preferably with a door) to get away from the buzz. Consider booking the room for a set period of time to ensure you can work uninterrupted.
Noise-cancelling headphones. 
If you can't stop the noise around you, at least stop it from reaching you.
Noise-cancelling headphones
 create a sound wave that neutralizes the ones coming from other sources, offering you a little bubble of quiet bliss. Cheaper and nearly as effective are
white noise apps and websites
that let you play white noise interference through your regular ear buds, for free or close to it.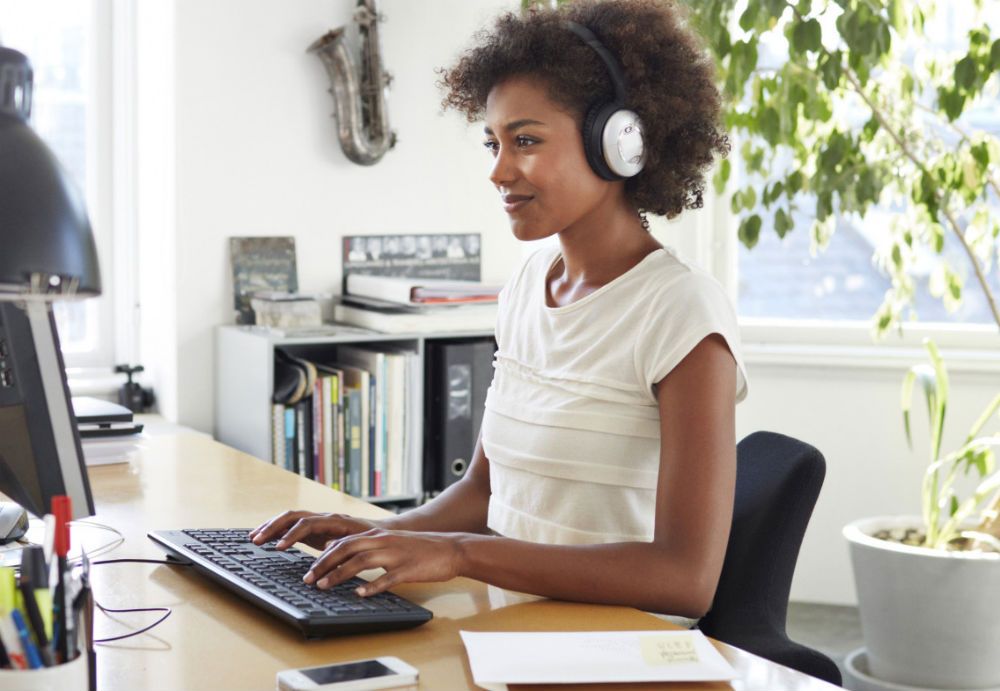 Plants!
 Besides looking great and improving your health, plants have the added benefit of absorbing sound. The bigger the plant the better the impact, so find greenery that will do well in your office space. We can always use more ways to feel better in the office, so try these tricks for cutting down audio clutter and enjoy the (relative) silence.
Source Office Furnishings — Making Your Office Work Better!